Information
Statement
Survival, altered space, spectacle, and the human condition are common themes found in my Art practice. Often I blur the line between audience, artwork and performer, inviting the viewer to complete the art. The action of entering into the art work as a participant generates a more authentic experience by suspending the social filters that we carry into everyday life. Similar approaches to audience engagement happen at rock n roll concerts and pro wrestling events. I use cultural detritus as a point of departure. The inherited meanings found within caste off objects combined with a temporal artistic sensibility creates a liminal space that frames contemporary American mythologies and rituals. Through this technique I aim to bring people together and celebrate the common ground we all share.
BIO
Josh Graduated with an MFA from UC Davis 2009. He was awarded a Joan Mitchell Foundation grant, and a graduate fellowship at The Headlands Center for the Arts in 2010. Joshua has had several solo exhibits at venues at the Bedford Gallery, Johansson Projects, The San Francisco Arts Commission Gallery and the Exploratorium. Josh has been an resident artist at the Bemis Center for Contemporary Art, Yaddo, Joan Mitchell Center, and Crosstown Arts. He regularly tours the country operating his Low Powered FM radio project "Bomb Shelter Radio".
Contact
BOMB SHELTER RADIO FREE USA 24/7
---
What is Bomb Shelter Radio?

Bomb Shelter Radio is an Art project that I've be working on for over a decade. Over the years the project has continually inspired me to make my own (Commercial Free) radio station dedicated rare Rock n Roll, Soul Music, Exotica, Mambo, R&B, and more. This quest to dig out rare and forgotten music has taking me all over the world. The exchange of music and culture is the primary motive of the project and the touchstone of my Art practice.

How I started making Radio.
I discovered FM Radio transmission by accident, while working on my Thesis MFA show at UC Davis. During that time I was creating driving simulators which involved remote controlled cars and wireless video cameras. The idea occurred to me that I should make a radio station for my driving simulators. It turns out FM transmitting is the same transmitting technology used in wireless cameras and RC cars. Bomb Shelter Radio spawned out of that exploration and sent me on a path of making radio ever since.

Since 2009 Bomb Shelter Radio has been traversing the country broadcasting pirate radio form various cities across the USA. The Bomb Shelter Radio station takes different forms based on location. To date we have set up site specific installations all over the country and abroad.



In 2016 we started the
"Lucille Valentine" Tour
making the project more mobile. We transformed a 1974 Chevy LUV into a mobile radio wagon. In 2018 we started the Motel Tour where we broadcast live from motel rooms all over the USA.
Currently we're doing a 24 hour online radio station to support our other low-powered FM broadcasting actives.
"Laying down the rubber road to freedom. Catch us if you can!"
Sponsorship Options

How Your Support is used.

Your support helps me keep this show on the road, literally. One of my major interests with this project is to bring low powered radio and good music to different places across the the United States.
Your donations help me create new objects for making radio. I explore different ways of creating radio through site specific installations, mobile radio projects, like the "Lucille Valentine tour" and the countless objects I've created like: portable FM radio transmitter units and hand made custom radios.
Becoming a MEMBER: ($5 monthly donation) gives you exclusive access to our top secret country/western radio project PALE HORSE RADIO.
DONATE
What is Next.


Bomb Shelter Radio is notorious for pushing the bounderies of radio. Currently we're working on a new mobile radio project. We're exploring ways to transform a 1970's era GMC RV into a mobile radio station. Let's us know if you have a hook up on a motorhome we can purchase.
We're always looking for venues, museums, galleries and alternative spaces to create BSR installations. These temporary Radio encounters are the backbone of Bomb Shelter Radio.
Below is a cronological timeline of various Bomb Shelter Radio Installations
---
2019 Bomb Shelter Radio at West Weird Gallery
Jackson Hole has been a home away from home for several years. We've brought Bomb Shelter Radio there many times, but this time we built a radio station in West Weird Gallery as part of our arcade project, The Speed Trials Arcade. The radio station was built from materials found around Jackson Hole, and we broadcasted daily during "Happy Hour", as part of the sound track for the arcade.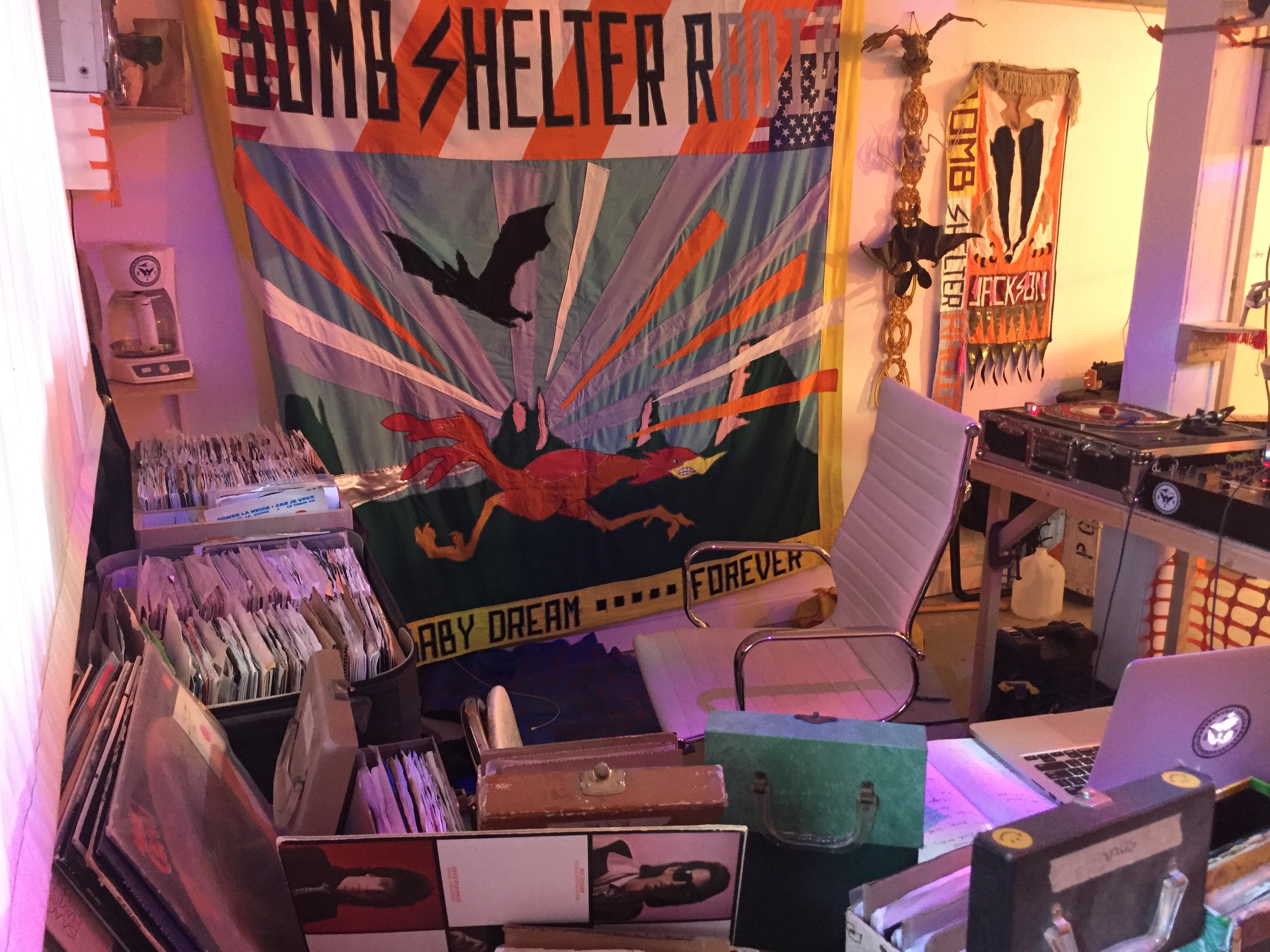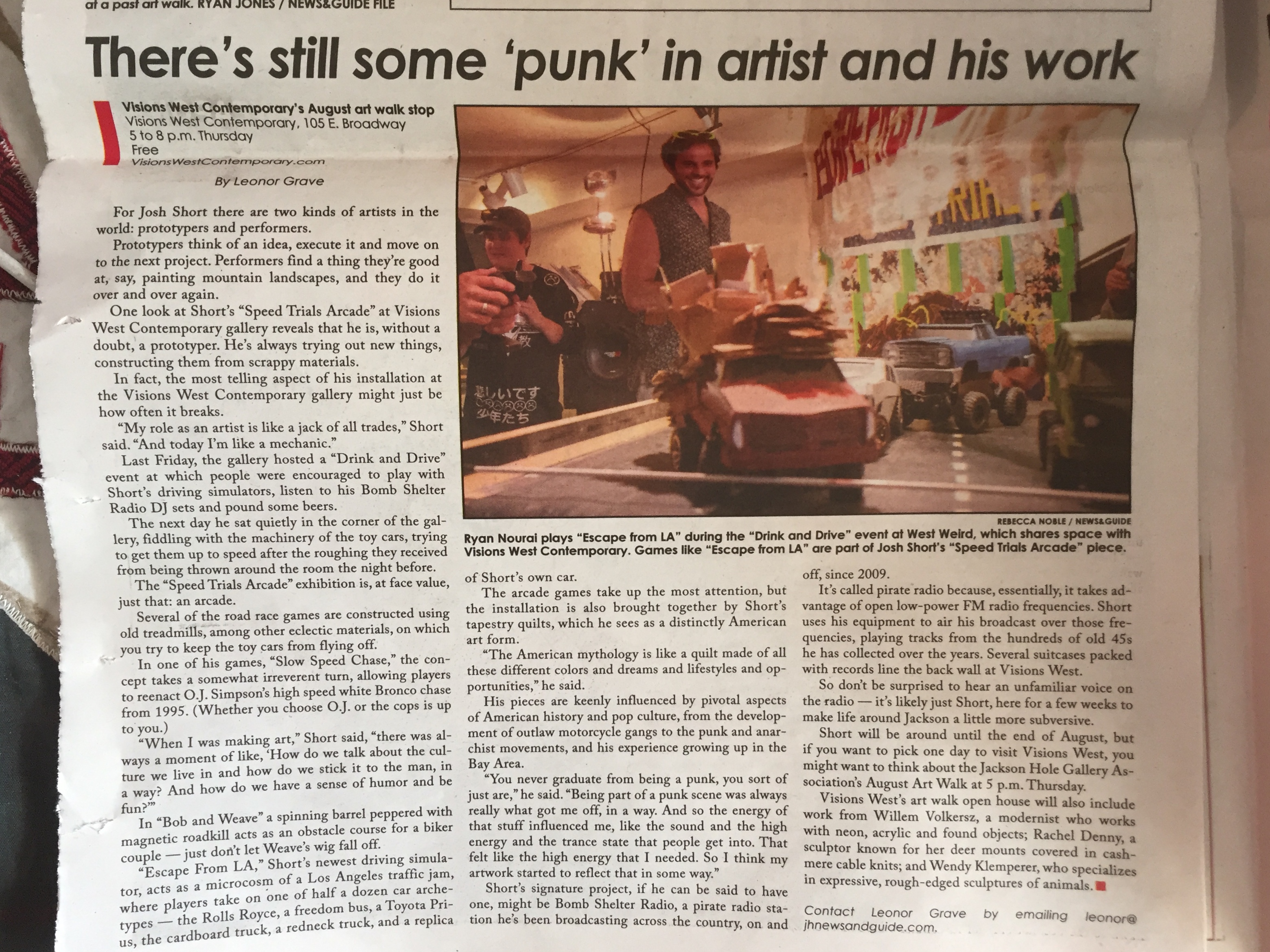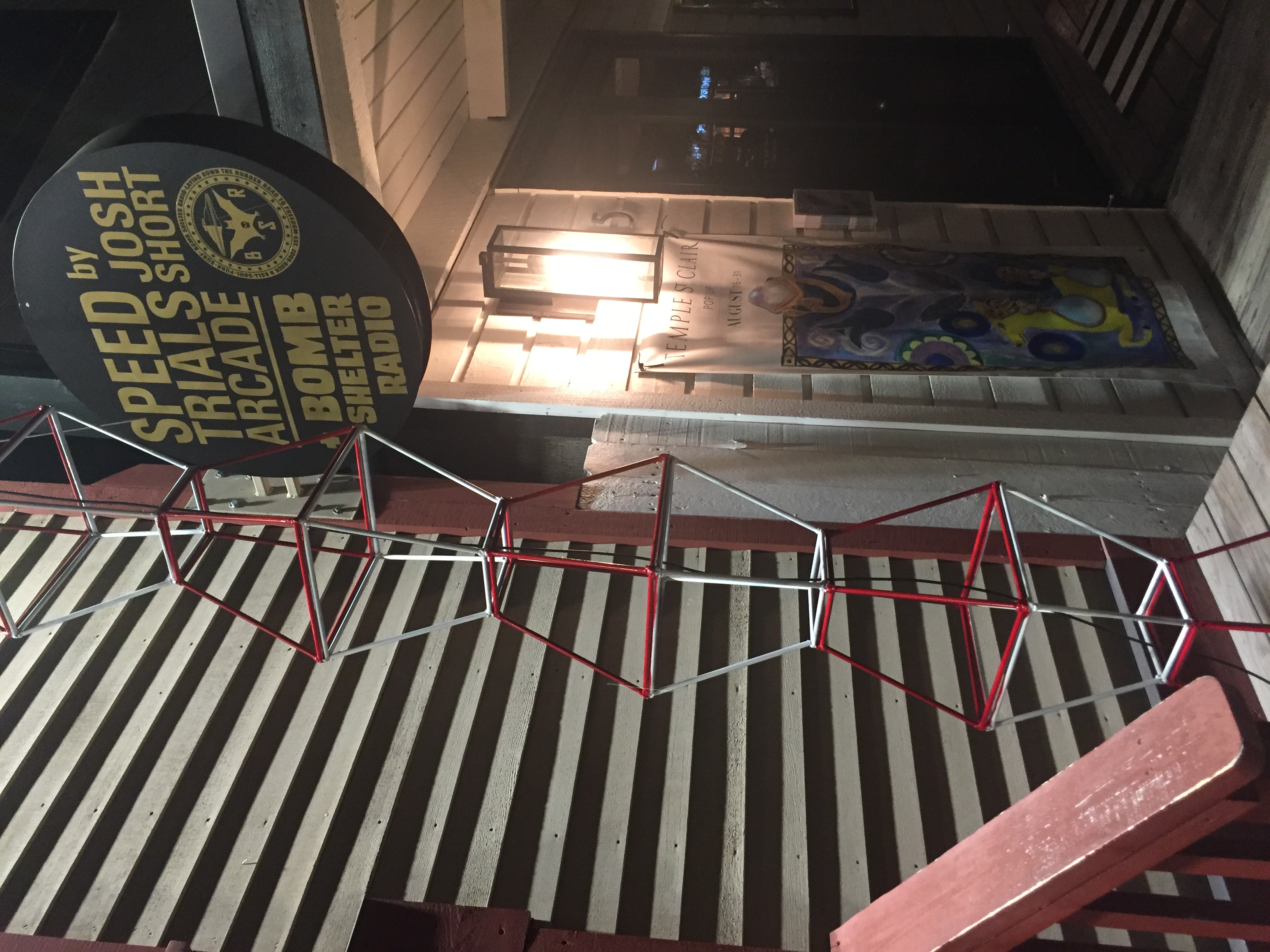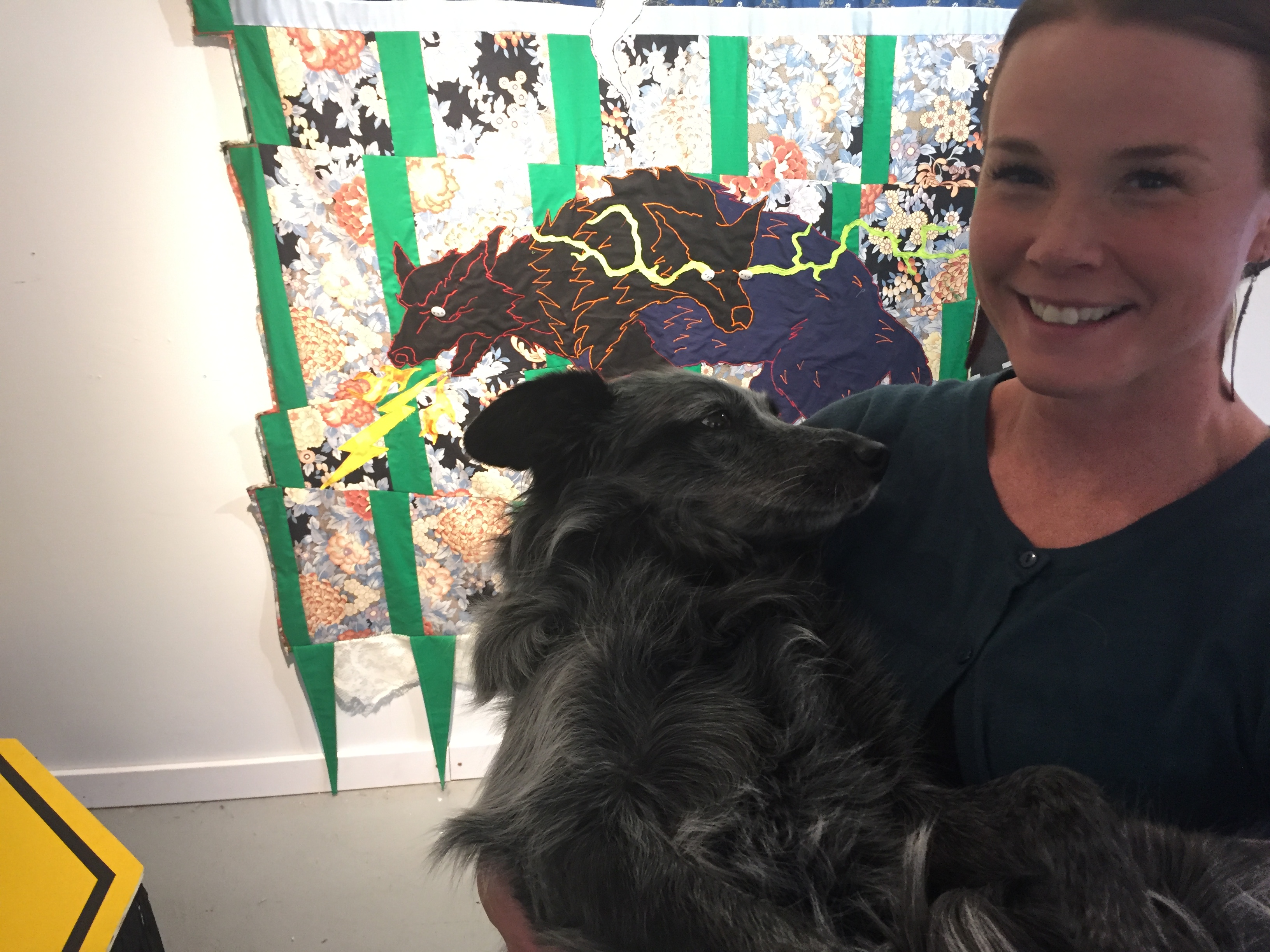 2018 Bomb Shelter Radio at the Growlery
The Graowlery is an Artist residency located in San Francisco. Hosting from a historical victorian in the Lower haight neighborhood, we took over the garage and opporated a pirate radio station for one month. We hosted several bands and guest Dj's. The installation was built from materials gathered from around the neighborhood.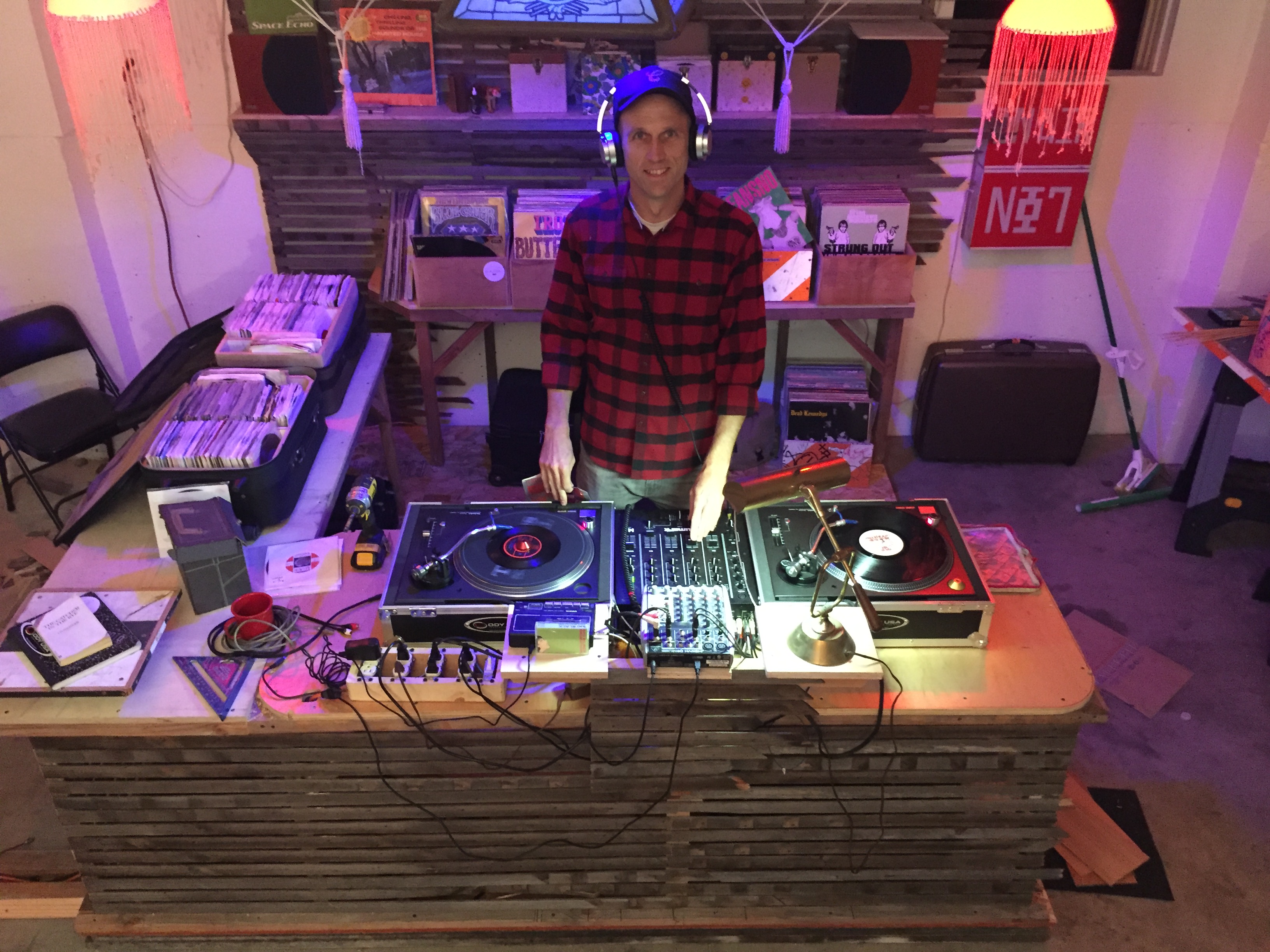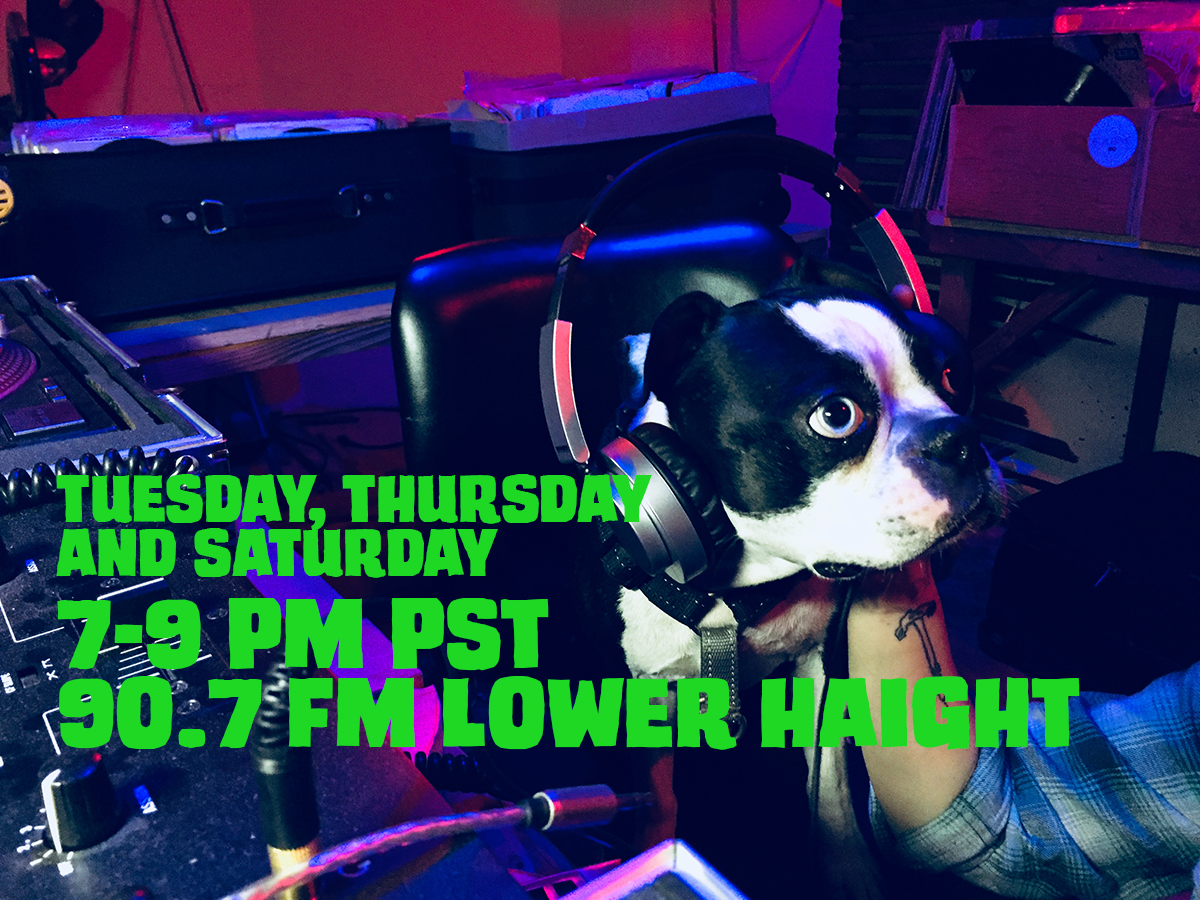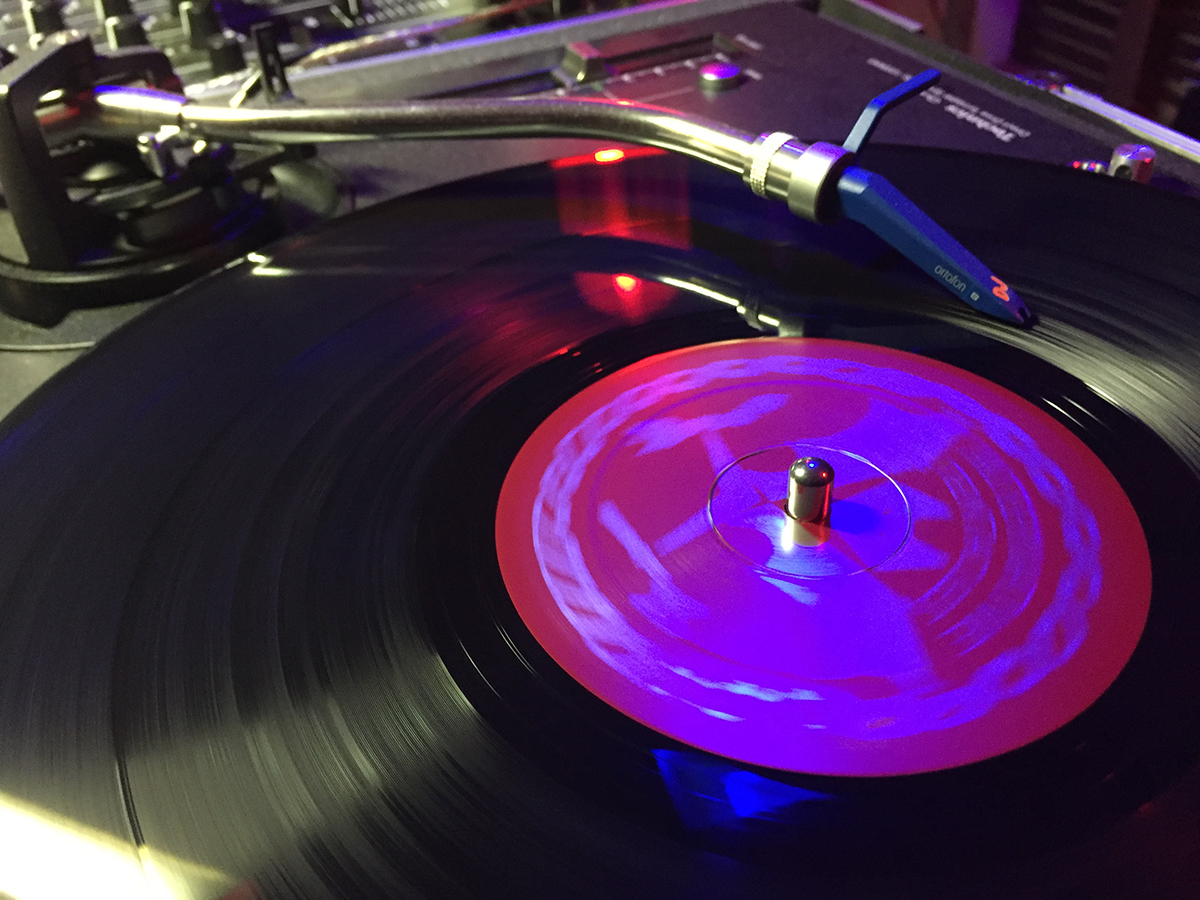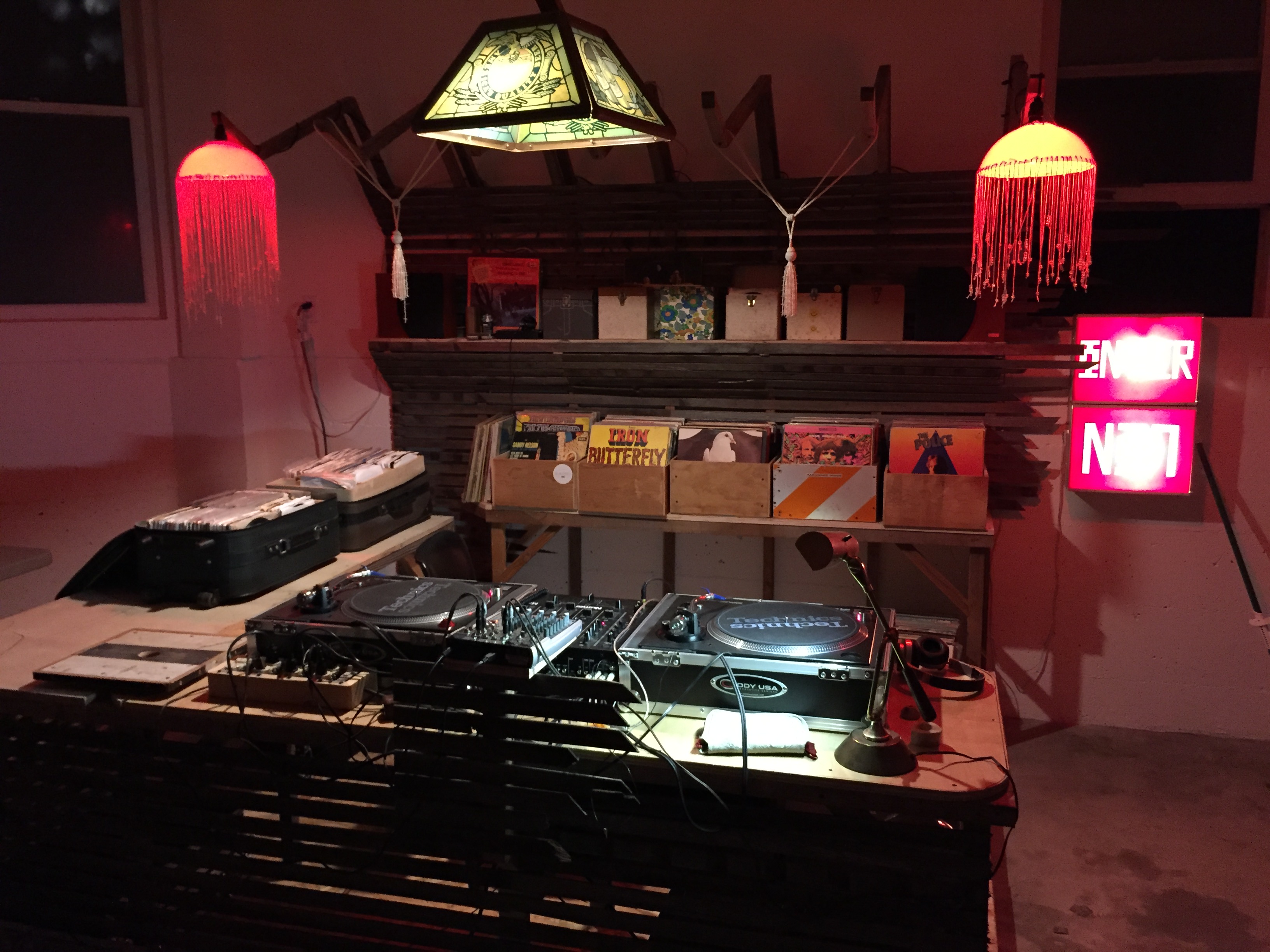 2016-2019 Bomb Shelter Radio "Lucille Valentine Tour"
In 2016 we built the "Lucille Valentine" Mobile radio station. We have created a pop low powered radio experience that teams up with galleries, venues, and community spaces to create week long encounters all over the country. futhur imformation can be found
here
.
2016 Bomb Shelter Radio Omaha
While a resident at the Bemis Center for Contemporary Art, we teamed up with MilkRun Gallery (an All-Ages DIY space) and created a radio station in their project space. Made from materials found around Omaha, the installation was modeled to reference a cross section of a second story appartment. We hosted guest DJ's, live bands and had a real good time!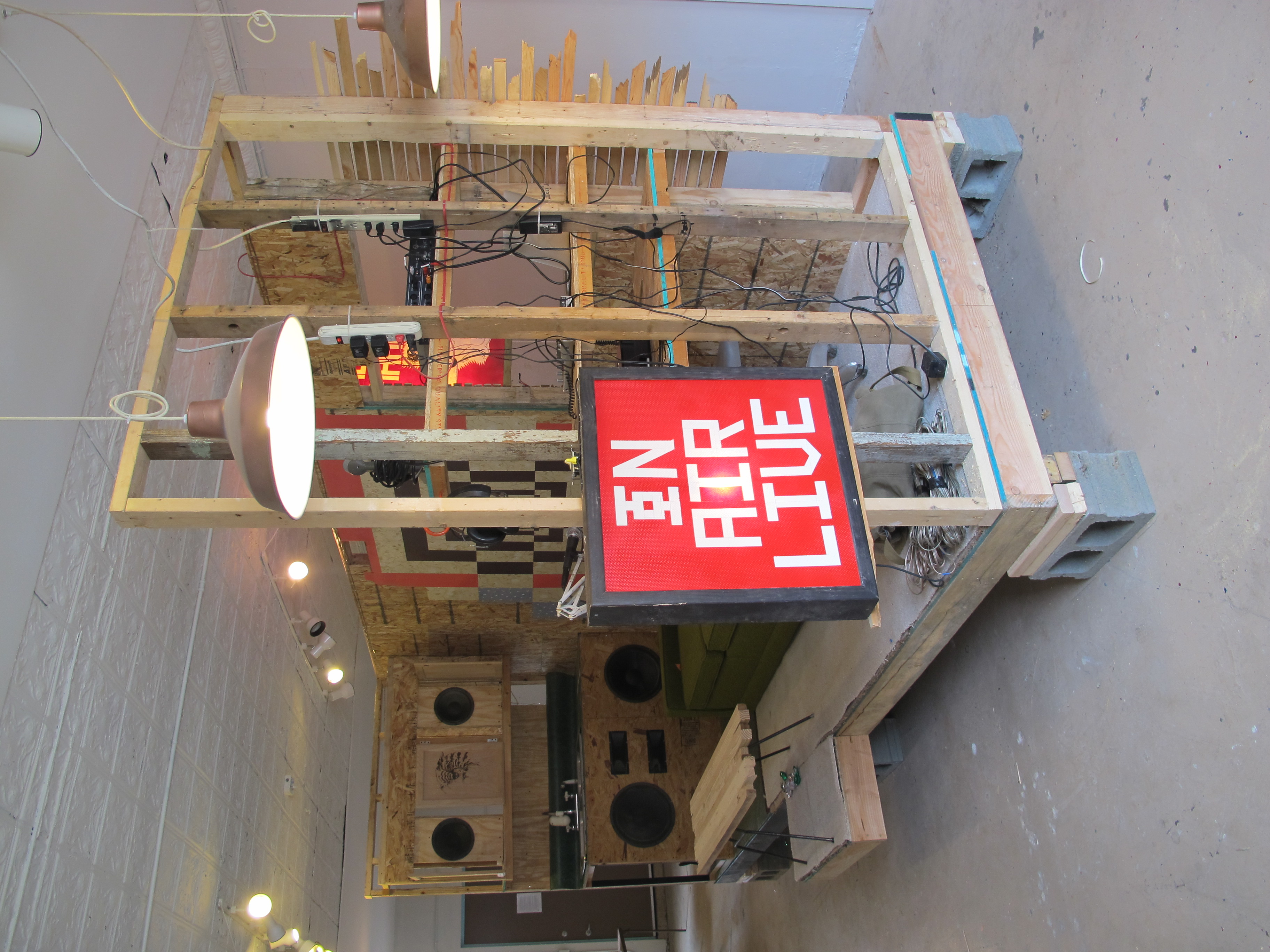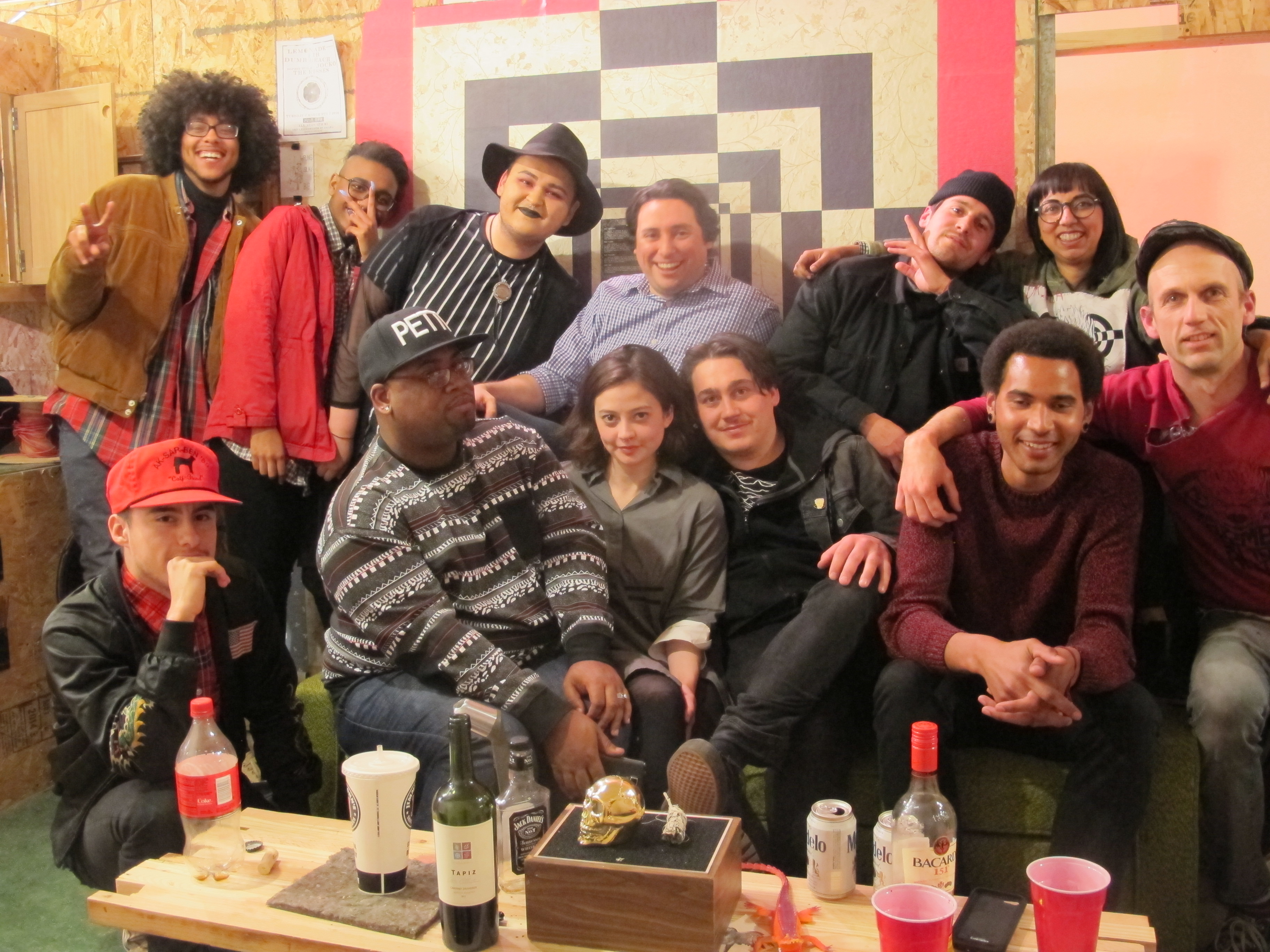 2015 Bomb Shelter Radio Memphis
After meeting Jamie Harmon (founder of Amurica), we were asked to create a radio station inside his project space. Made from materials found in Memphis, we created an installation modeled after a truck topper. We lived and opporated a radio station for 3 weeks in Memphis.
2012 Bomb Shelter Radio Tenderloin
Back in 2012 Evergold Gallery brought us on as the bi-yearly artist in residence. The Galley was very small, so I built out the front of the space with loft and radio gear. The back of the gallery was utilized as a venue. We would do radio shows nightly hosting local bands.
2011 Bomb Shelter Radio Mach 2
Just after finishing my MFA school I was awarded the Headlands Center for the Arts Graduate Fellowship. Over the course of the year I revisited and expanded apon my orginal Bomb Shelter Mach 1 "live-in" Radio Unit. I built this project to support a one man radio session for a longer period of time.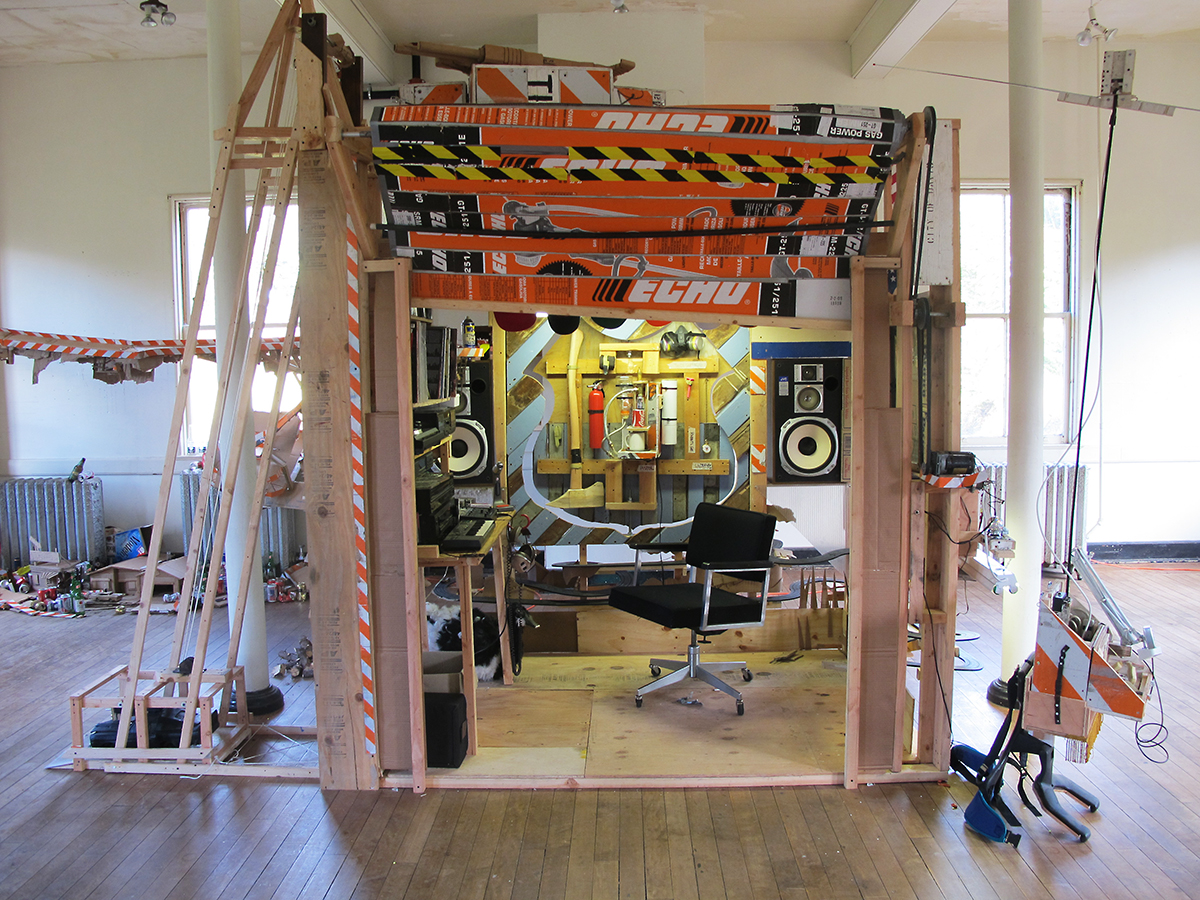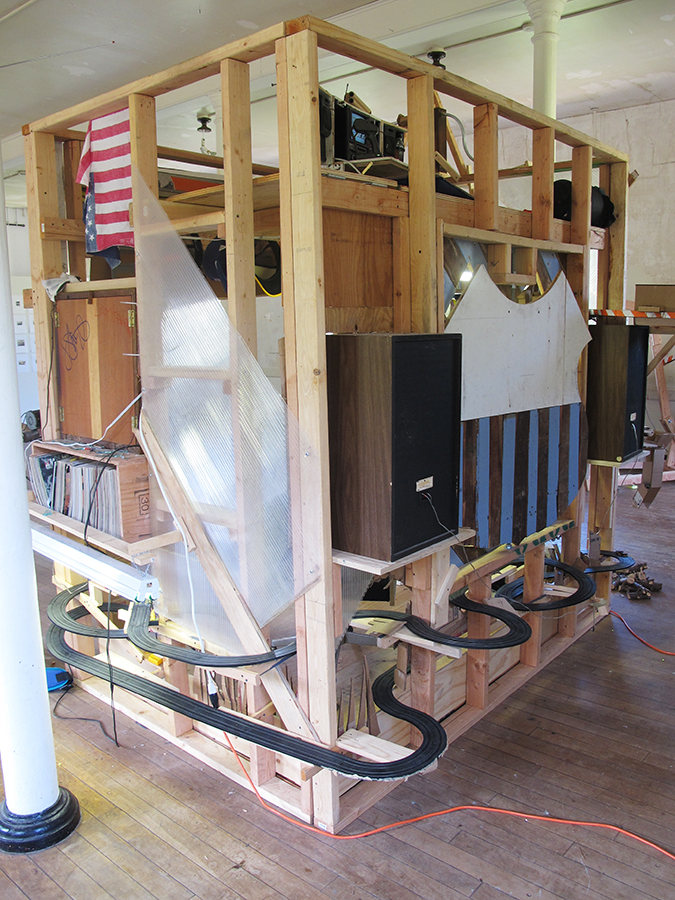 2010 Bomb Shelter Radio Mach 1
This is the project that started it all. Check it out
here
EXHIBITIONS