ON AIR NOW • 24 hours a day • LIVE RADIO

RADIO >
---
"Laying down the rubber road to freedom."
Since 2009
Bomb Shelter Radio
has been traversing the country broadcasting pirate radio form various cities across the USA. The
Bomb Shelter Radio
station takes different forms based on location. To date we have set up site specific installations all over the country and abroad.
In 2016 we started the
"Lucille Valentine" Tour
making the project more mobile. We transformed a 1974 Chevy LUV into a mobile radio wagon. In 2018 we started the Motel Tour where we broadcast live from motel rooms all over the USA.
Sponsorship Options

Donations
$5.00 - $$$ USD

- Gift from you to us. helps keep our lights on.
Sponsor a Broadcast
$45.00 USD
- We'll make you a custom mix tape of your sponsored broadcast, including cassette art by JSHORT
Legend Sponsor
$100.00 USD
- We'll send you a mix tape of your sponsored broadcast + a BSR LP tote bag (5 color silk screen art work and a BSR slip mat.
DONATIONS can be made
---
Bomb Shelter Radio Podcast

---

Bomb Shelter Radio tours the country hosting FM radio broadcasts. Below is a current list of B.S.R. projects.
Lucille Valentine Memphis San Francisco 2012 Omaha Pier 70 Marin Toffia, Italy The Growlery

---
2019 Bomb Shelter Radio at West Weird Gallery
Jackson Hole has been a home away from home for several years. We've brought Bomb Shelter Radio there many times, but this time we built a radio station in West Weird Gallery as part of our arcade project, The Speed Trials Arcade. The radio station was built from materials found around Jackson Hole, and we broadcasted daily during "Happy Hour", as part of the sound track for the arcade.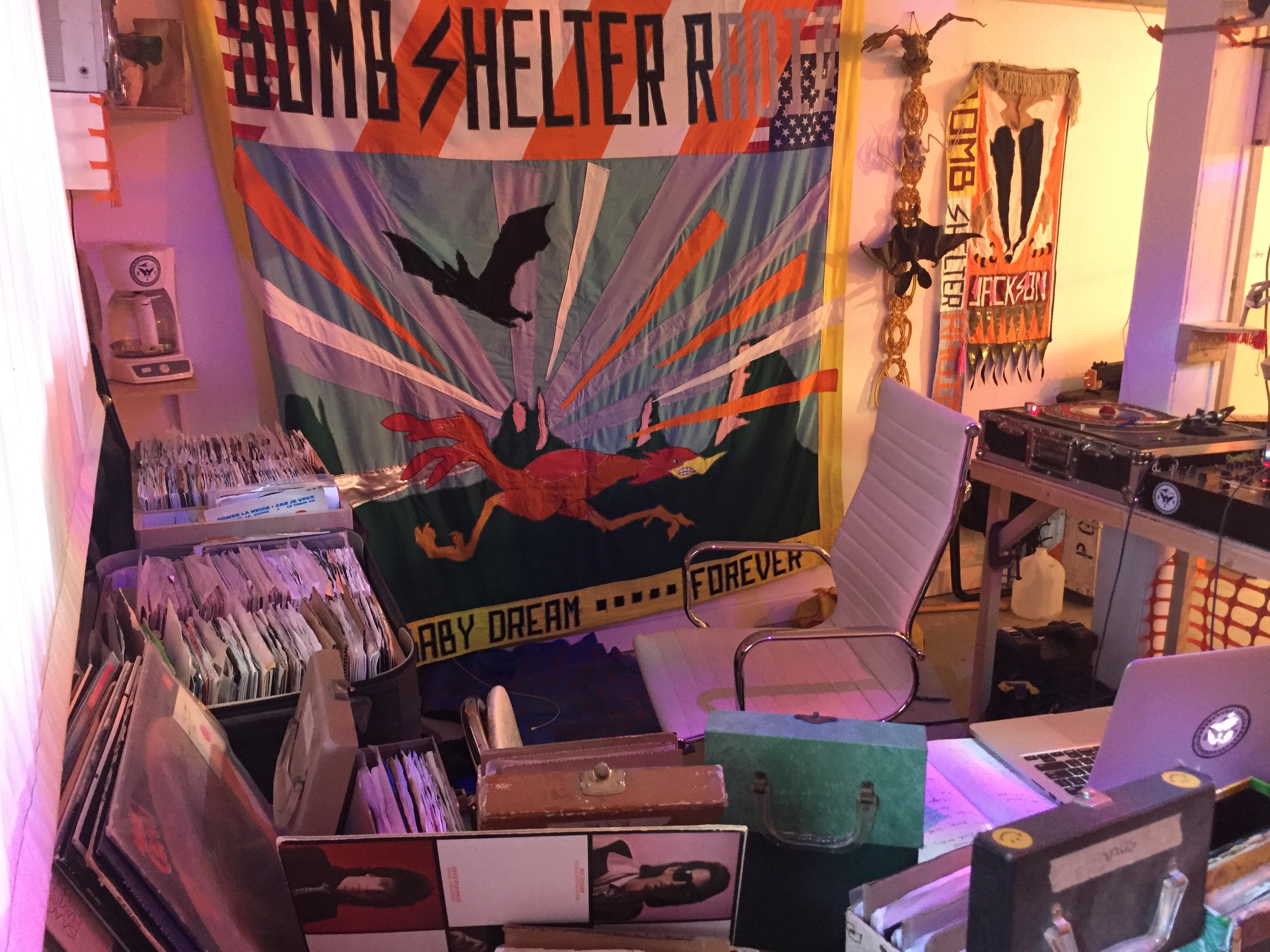 2018 Bomb Shelter Radio at the Growlery
The Graowlery is an Artist residency located in San Francisco. Hosting from a historical victorian in the Lower haight neighborhood, we took over the garage and opporated a pirate radio station for one month. We hosted several bands and guest Dj's. The installation was built from materials gathered from around the neighborhood.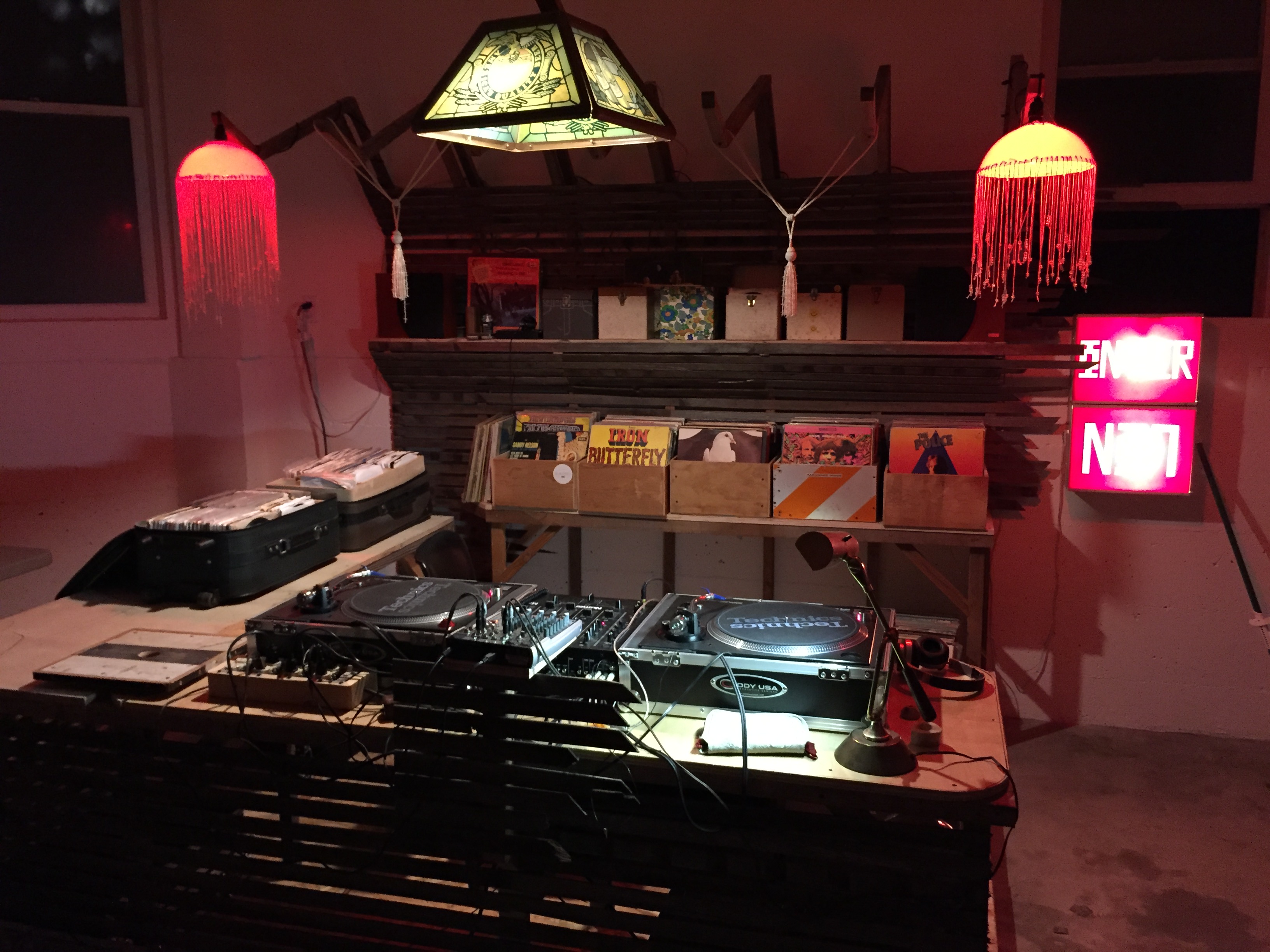 2016 Bomb Shelter Radio Omaha
While a resident at the Bemis Center for Contemporary Art, we teamed up with MilkRun Gallery (an All-Ages DIY space) and created a radio station in their project space. Made from materials found around Omaha, the installation was modeled to reference a cross section of a second story appartment. We hosted guest DJ's, live bands and had a real good time!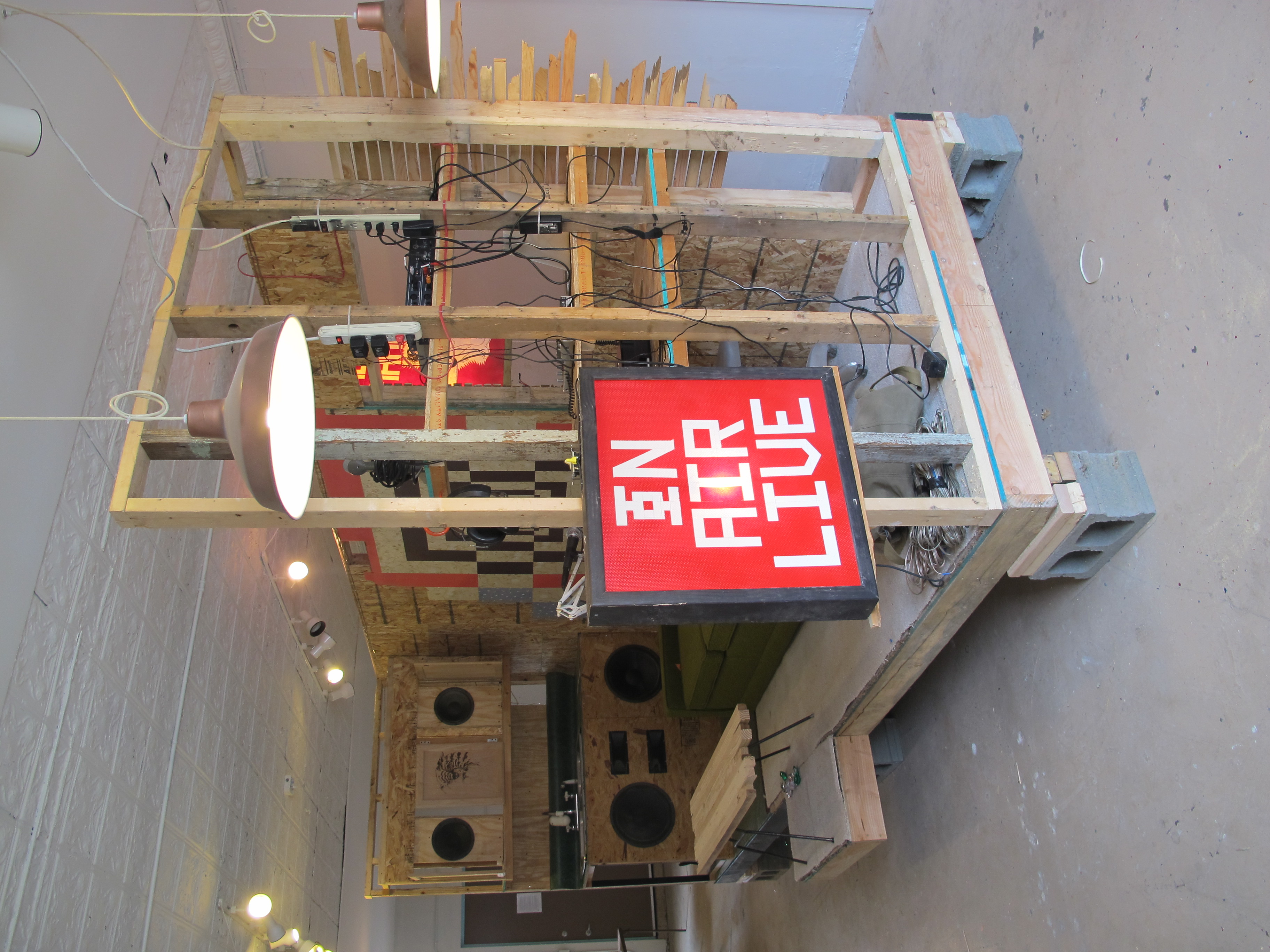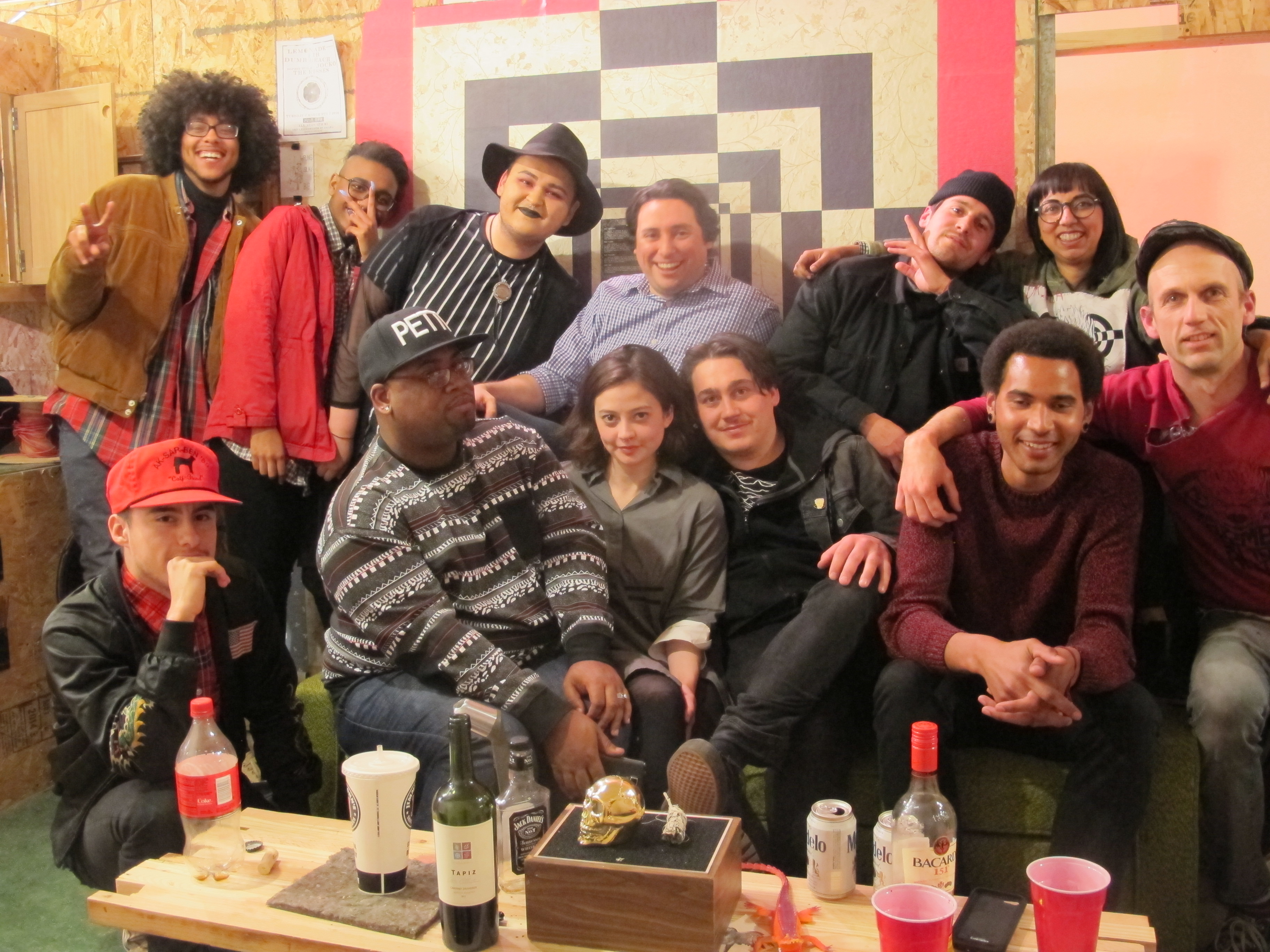 2015 Bomb Shelter Radio Memphis
After meeting Jamie Harmon (founder of Amurica), we were asked to create a radio station inside his project space. Made from materials found in Memphis, we created an installation modeled after a truck topper. We lived and opporated a radio station for 3 weeks in Memphis.
2012 Bomb Shelter Radio Tenderloin
2011 Bomb Shelter Radio Mach 2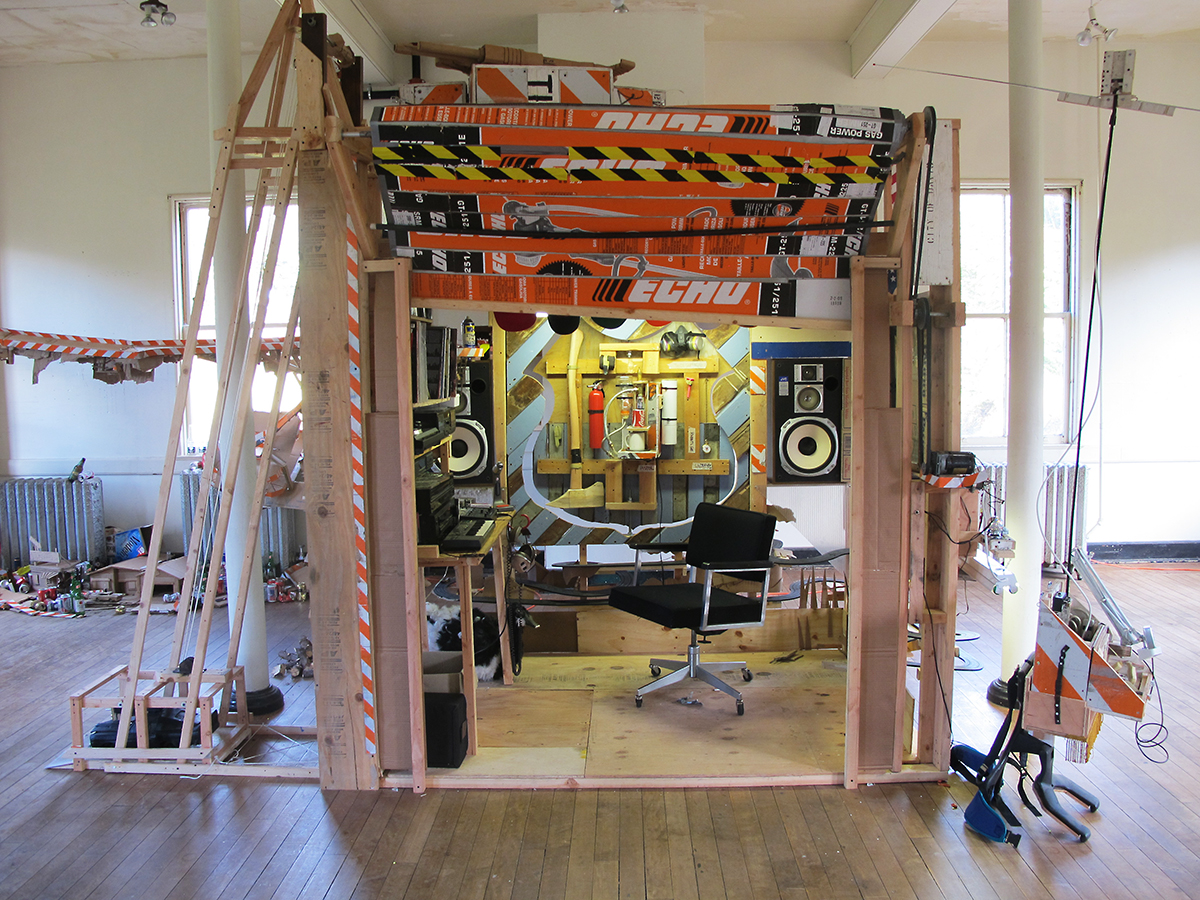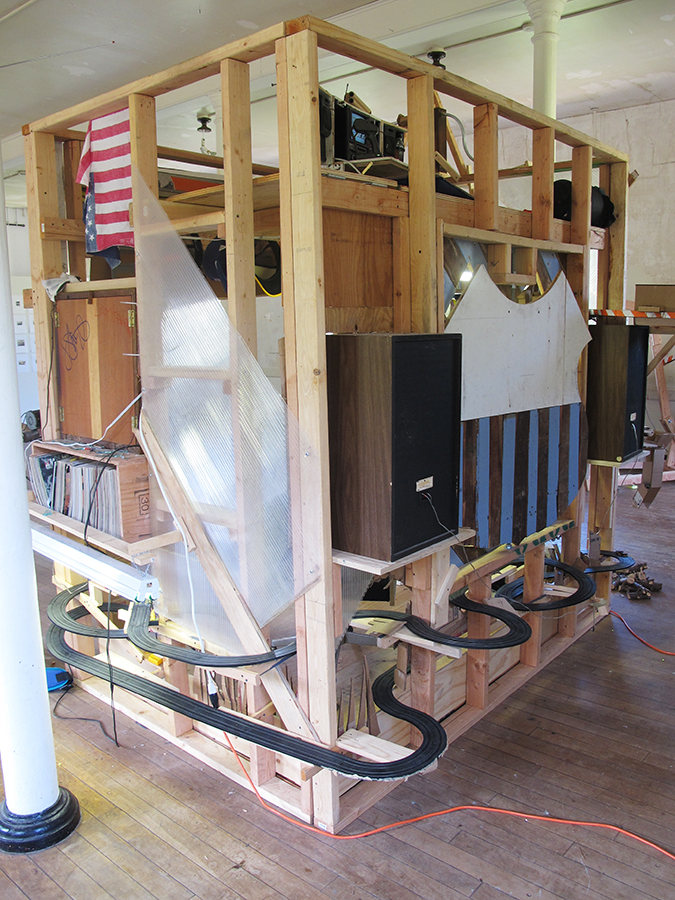 2010 Bomb Shelter Radio Mach 1
CARGO COLLECTIVE, INC. LOS ANGELES, CALIF. 90039—3414