As the Evergold Gallery: Bi-yearly Artist in Residence Winter 2012, Short created Bomb Shelter Radio|Tenderloin Self Defense Club. Over the coarse of two months Joshua transformed the gallery space into a pirate radio station from which he would host and broadcast live musicians nightly. During the day light hours he would teach self-defense. This project marked a return to two of Joshua's joys in life, Self-Defense/Reliance and "Sticking it to the Man". Joshua has always enjoyed the feelings and potential created by loud, dissonant environments. The space acted as a hub for various Artists to exchange ideas and perform. This project has kindled a new interest in sound and the interaction of space and sculpture.
Short also created radio receivers that were disguised as "everyday objects" that he could put on the streets. These radios took the form of pigeon detour-ants and caution signs.



Bomb Shelter Radio / Tenderloin Self Defense Club from Future Reference on Vimeo.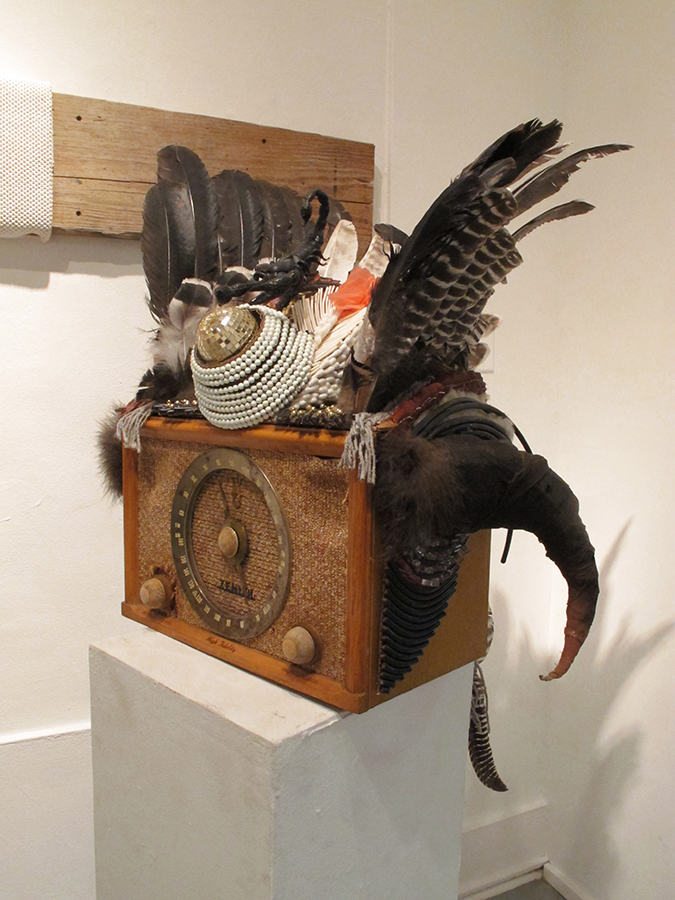 CARGO COLLECTIVE, INC. LOS ANGELES, CALIF. 90039—3414