Information
Statement
Survival, altered space, spectacle, and the human condition are common themes found in my Art practice. Often I blur the line between audience, artwork and performer, inviting the viewer to complete the art. The action of entering into the art work as a participant generates a more authentic experience by suspending the social filters that we carry into everyday life. Similar approaches to audience engagement happen at rock n roll concerts and pro wrestling events. I use cultural detritus as a point of departure. The inherited meanings found within caste off objects combined with a temporal artistic sensibility creates a liminal space that frames contemporary American mythologies and rituals. Through this technique I aim to bring people together and celebrate the common ground we all share.
Josh Graduated with an MFA from UC Davis 2009. He was awarded the Joan Mitchell Foundation grant, and a graduate fellowship at the Headlands Center for the Arts in 2010. Joshua has had several solo exhibits including: the Bedford Gallery, Johansson Projects, The San Francisco Arts Commission Gallery and the Exploratorium. Josh has been a resident artist at the Bemis Center for Contemporary Art, Yaddo, Joan Mitchell Center, and Crosstown Arts. He regularly tours the country operating his Low Powered FM radio project "Bomb Shelter Radio".
Contact
As the Evergold Gallery: Bi-yearly Artist in Residence Winter 2012, Short created Bomb Shelter Radio|Tenderloin Self Defense Club. Over the coarse of two months Joshua transformed the gallery space into a pirate radio station from which he would host and broadcast live musicians nightly. During the day light hours he would teach self-defense. This project marked a return to two of Joshua's joys in life, Self-Defense/Reliance and "Sticking it to the Man". Joshua has always enjoyed the feelings and potential created by loud, dissonant environments. The space acted as a hub for various Artists to exchange ideas and perform. This project has kindled a new interest in sound and the interaction of space and sculpture.
Short also created radio receivers that were disguised as "everyday objects" that he could put on the streets. These radios took the form of pigeon detour-ants and caution signs.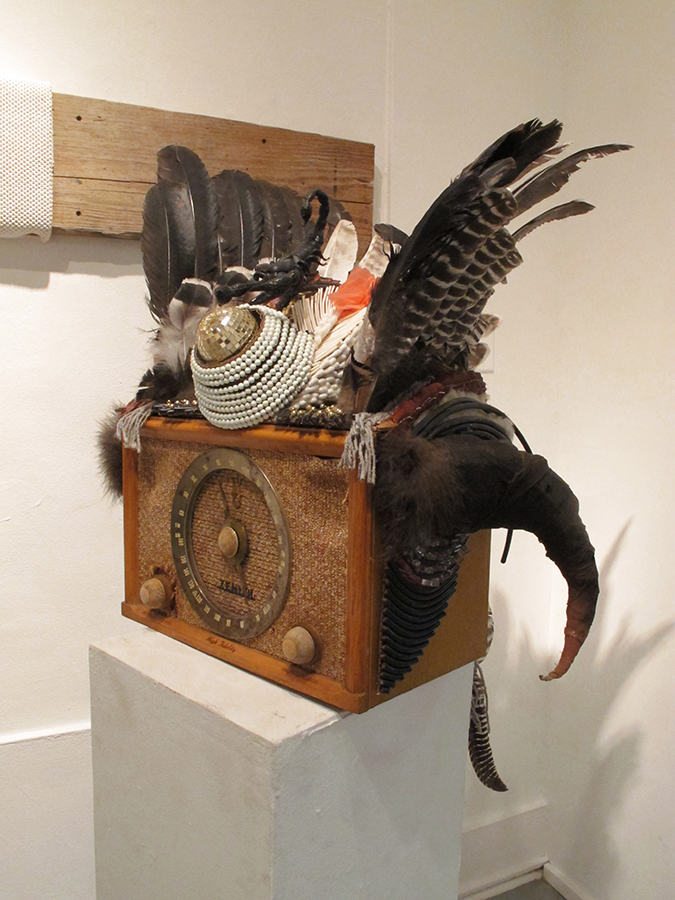 EXHIBITIONS